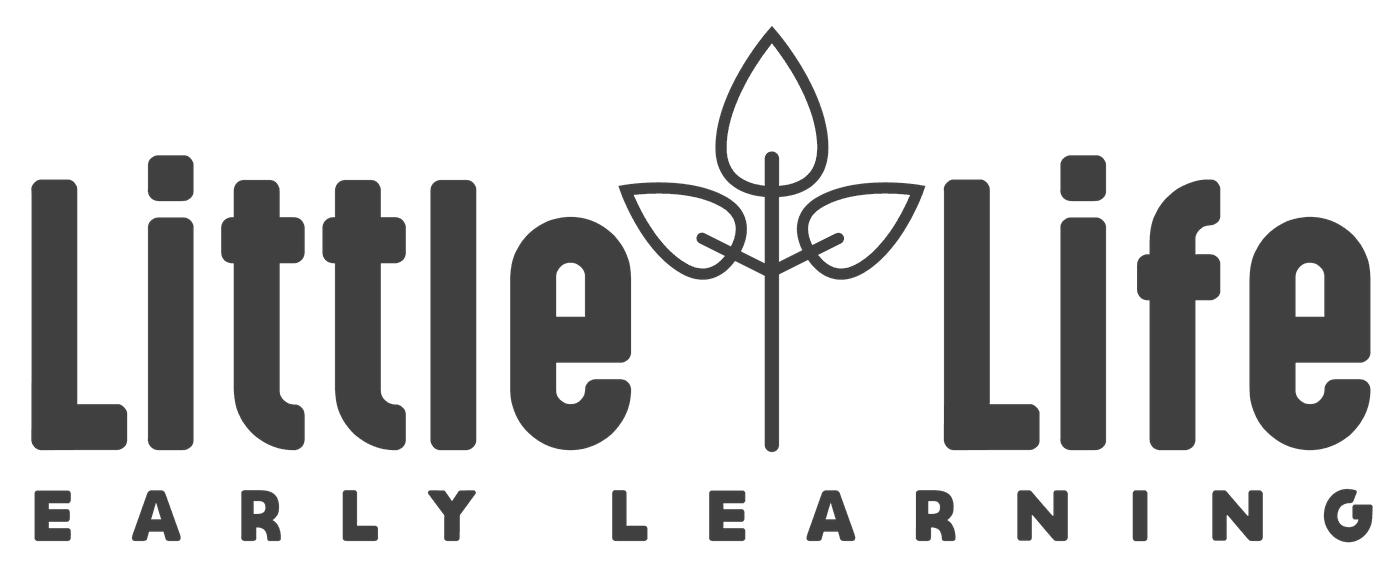 ABOUT US
Little Life Learning is a Quality Christian Childcare Center that serves Infants, Toddlers, Preschool & School-age children. Little Life Learning is a registered childcare ministry of New Life Fellowship Church. As such, our center is governed, protected, and held accountable by the New Life Fellowship Board of Elders.
At Little Life, we provide each child the opportunity to learn, and to develop mentally, physically, and spiritually. While at Little Life Early Learning, your child will learn biblical values infused with quality academics that encourage articulate communication and cognitive learning as part of daily teaching. At Little Life, your child will learn about a loving and patient God, in a positive environment. We are dedicated to helping your child flourish in their love for God as they grow and learn beyond basic academics. The comprehensive curriculum at Little Life includes child-driven activities, teacher-directed activities, large and small group activities, along with individual exploration times.
ABOUT OUR PROGRAMS
INFANTS: (8 weeks - one year)
In our infant room at Little Life we are committed to giving special attention to each of our infants. We have one Infant room which serves ages 8 weeks - one year, located in our Infant/Toddler building. We follow state ratio regulations of four infants to one teacher. We practice safe sleep in our infant room, where all infants are placed on their backs to sleep. Each infant has their own crib labeled with name and photo. Crib sheets are washed daily and changed through the day, as needed. We have designed a nurturing room for our infants that fosters security and exploration for daily development. At Little Life, our professional caregivers are committed to creating a strong bond with each child in a safe, loving, home-away-from home atmosphere. Each day is packed with carefully designed activities to keep the infants engaged in learning and developing. A typical day will include reading & singing aloud, exploring the classroom through discovery baskets filled with sensory toys, tummy time, interacting with other infants, and receiving lots of love from their teacher with routine diaper changes. When weather permits, infants will also have outdoor exploration time as they stroll in our large six-seat stroller. We have a new Brightwheel App that we use to communicate with parents throughout the day. We will provide photos as well as updates on food, naps, and diaper changes. Families can follow along with their child's daily activities and use the app to message the classroom or Administration at any time, as well as pay their child's tuition.
TODDLERS: (range from 1.5 - 2.5 years of age)
At Little Life we have two toddler classrooms in our Infant & Toddler Building. Our toddler classrooms serve five toddlers with one teacher. We understand toddlers have endless curiosity therefore we have set up our classrooms with optimal developmental opportunities. Our early foundation toddler themes change monthly and are God-centered with intentional focus on six developmental areas: Language and Literacy, executive function, social & emotional development, physical and cognitive development and creative expressions. We know toddlers love to explore, all while being independent, so a safe place is our top priority. Each day is filled with discussion about God, His creation, and lots of exploration time. At Little Life we treat toilet training as a major learning experience occurring when a child is developmentally ready. We will then communicate with parents providing appropriate and continuous toilet training methods that will be used while at Little Life, making toilet training experience as positive and nonthreatening as possible. One method of potty training will be a designated week for Potty Boot Camp. This will typically begin in our Toddler classes before entering the transitional Three-Year-Old classroom. During this week we will include toilet training in our established curriculum along with reading stories to the children about how big boy Bobby or big girl Sally goes to the potty, as well as organize games that reinforce toilet training practices. During a typical day in the Toddler Class your child will have the opportunity to choose from learning centers which include blocks, creative arts, dramatic play, library, math & manipulations, as well as science and sensory. Weather permitting we have two outdoor discovery times on the playground.
THREE YEAR OLD CLASS: (Transition to Pre-Kindergarten)
At Little Life, our Three-Year-Old Classroom is set up to help your child learn more about themselves and the world around them through discovery. Many opportunities are given to learn cooperation and sharing within the classroom. Our Three-year-old curriculum is on a monthly theme and focused around the six developmental domains: Language and Literacy, executive function, social & emotional development, physical and cognitive development and creative expressions. Each day the children have opportunities to explore centers, be involved with teacher-directed activities, participate in large and small group actives, as well as playing outside or in the indoor play areas.
PRE-KINDERGARTEN
At Little Life, we have two Pre-Kindergarten classrooms designed for ages four and five-year-olds. The ratio for each class is one to twelve. At this age, children are starting to learn about making choices and interacting with friends. It is our goal as Christian leaders to help all children make the right choices. Our Pre-K classrooms focus on preparation and building kindergarten-readiness skills. In our pre-kindergarten classrooms, children will participate in science experiments, creative arts, kinetic learning, and pretend in our dramatic play centers. Socializing is important at this age and is promoted among children in our learning centers and while on the playground. The theme in our Pre-K classrooms changes monthly to keep children interested and engaged. In Pre-K we focus on learning how to follow directions while encouraging children to be independent. We practice using good social skills and sharing which will help children be successful when they transition to kindergarten.
SCHOOL-AGE BEFORE/AFTER SCHOOL CARE
Little Life Early Learning continues our Christ-centered atmosphere beyond our preschool. Little Life offers a before & after school care program for school-age children ages 5-11. In or Before School Program school-age students receive a positive send-off beginning their day with prayer and a morning devotion. In our After School Program, school-age children will have the opportunity to interact with positive role models, receive homework help, and enjoy physical activity all within a safe environment. It is our goal to create positive partnerships with each family during the early adolescent years.