Membership & Tuition Rates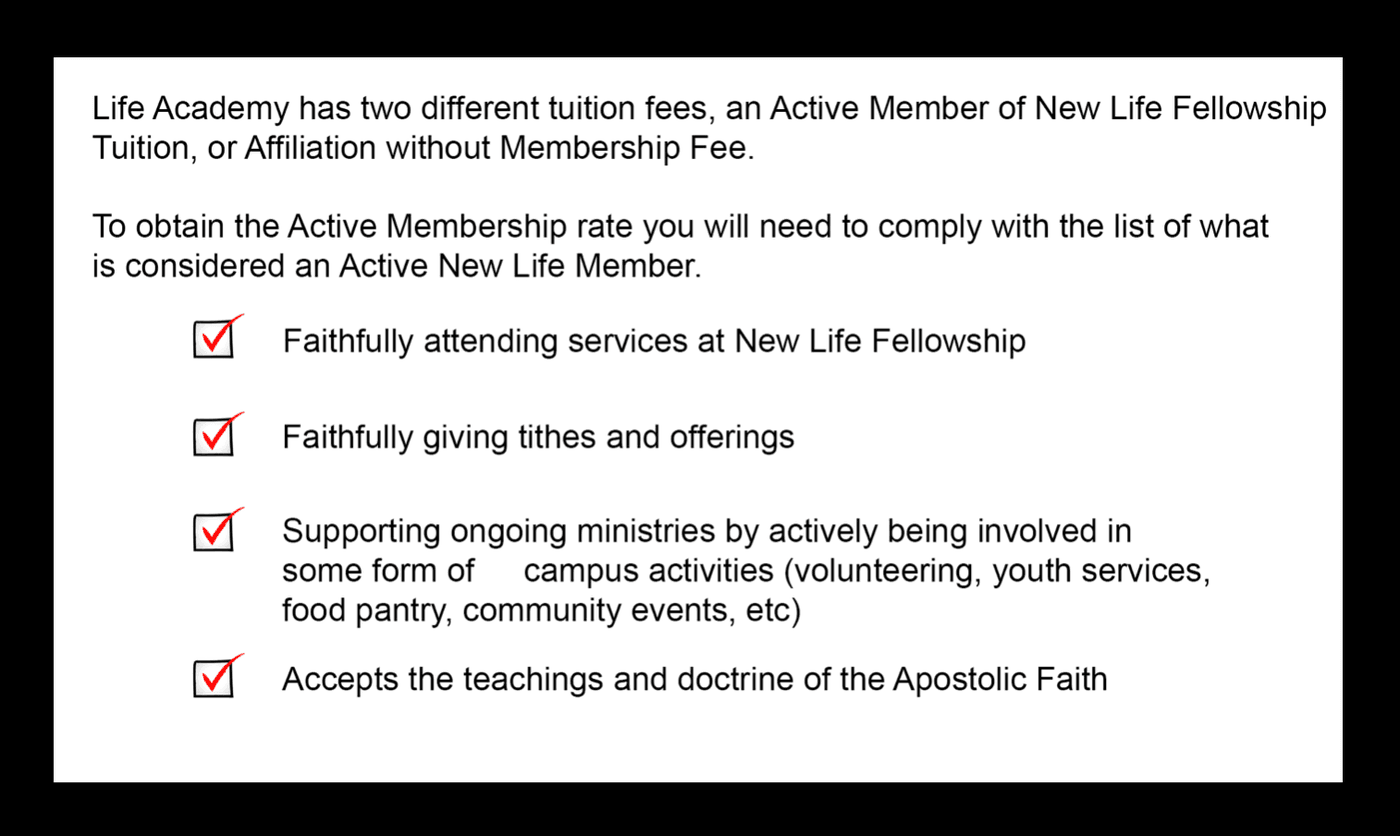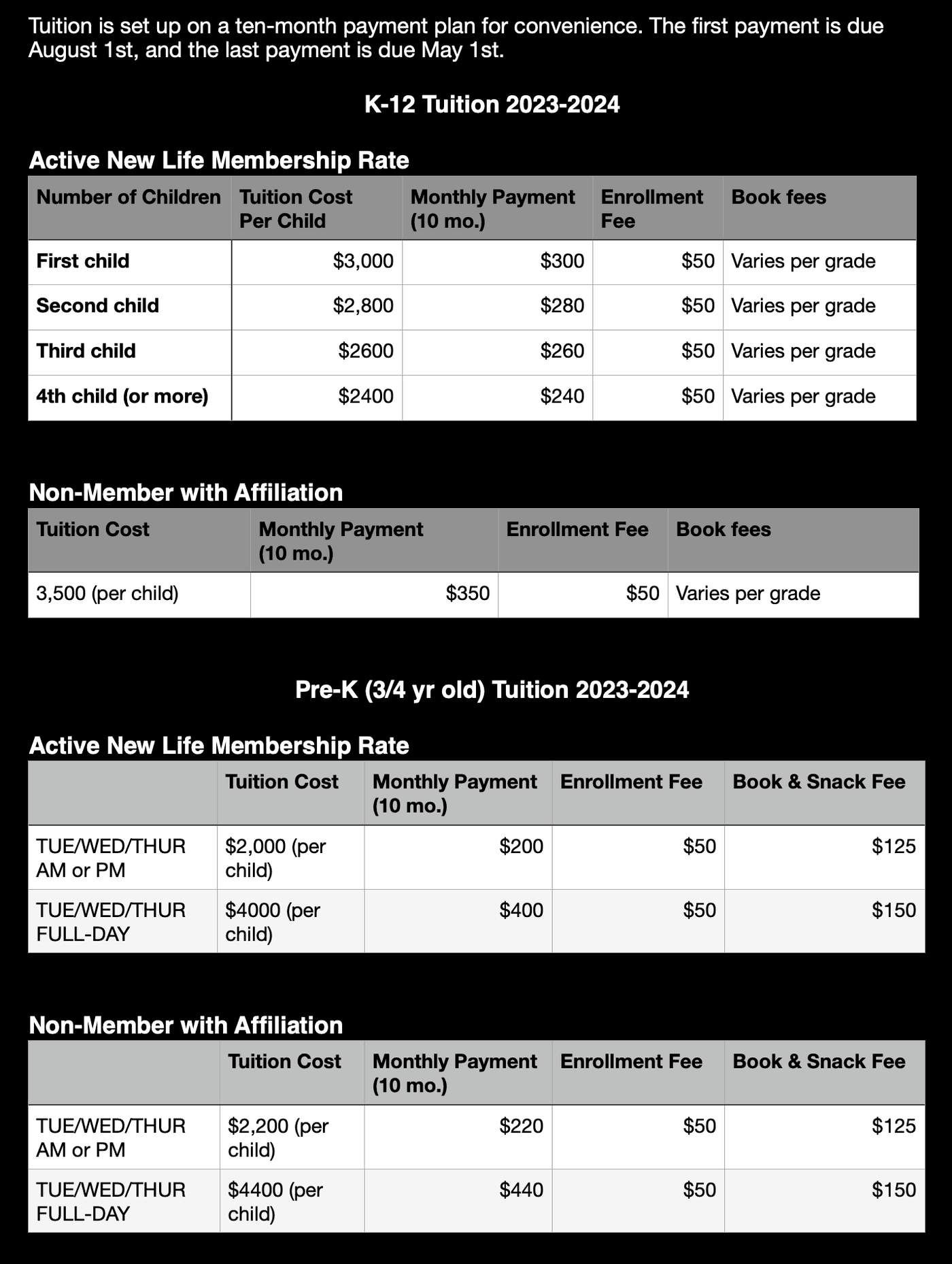 Application Fee: A $50.00 per student application fee is due upon submission of the student application. Applications will not be considered complete until the fee is paid. Application fees are non-refundable. Payment of the application fee temporarily reserves the classroom space while paperwork is being processed. The payment of the enrollment fee fully secures the classroom space.
Enrollment Fee:
Early Enrollment (before April 1): $25
General Enrollment (April 1 - Aug 1): $50
Late Enrollment (After Aug 1): $75
Book Fee:
All book fees are due before June 1, or a $25 late fee will be added to cover rapid shipping in order to receive for the start of classes in August.
Kindergarten: $250
Grades 1-8: $350
Grades 9-12: $450 (includes lab fees)